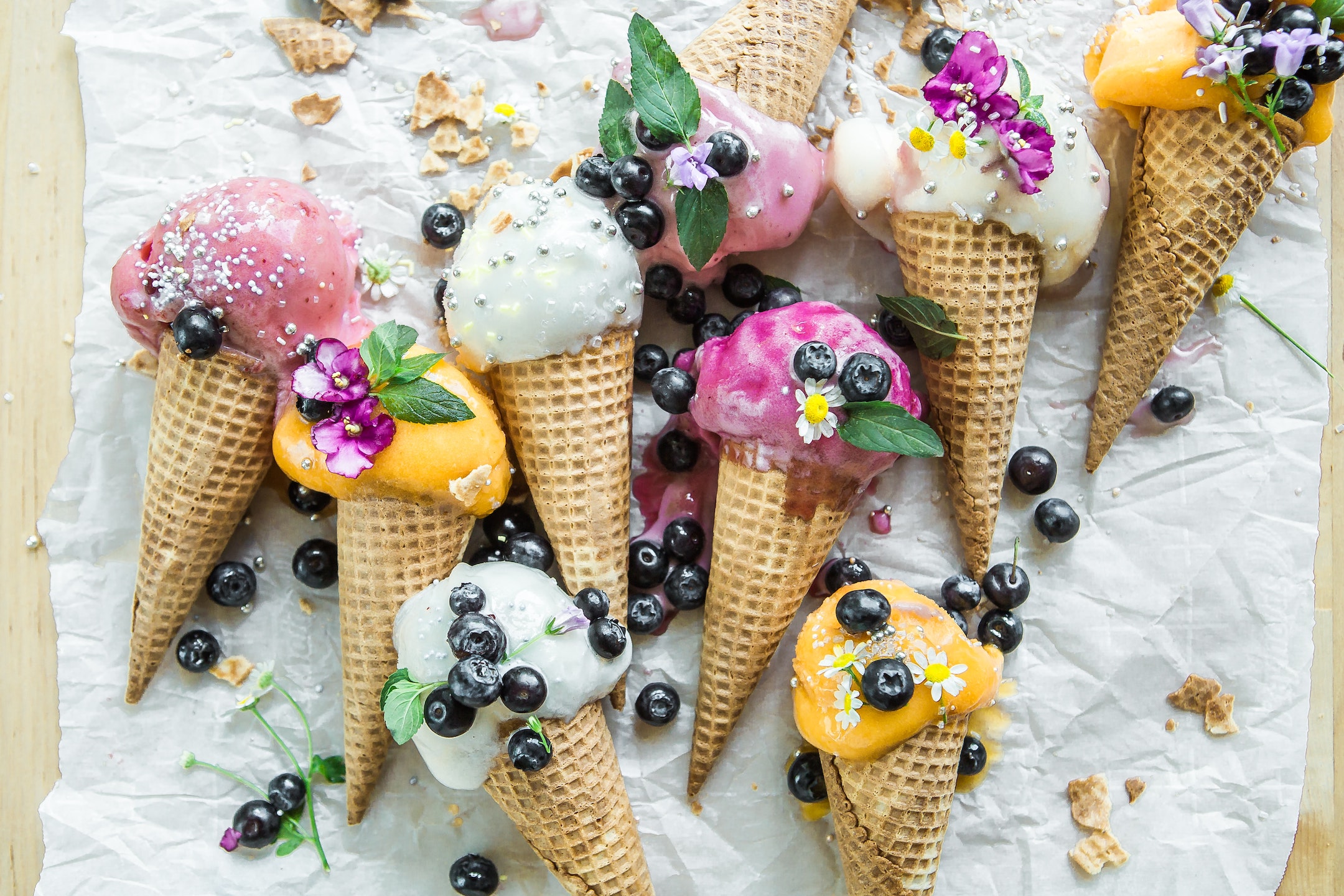 The hosts kick off a month of desserts that rely on your fridge or freezer for some icy delight, and, to help celebrate the US's National Ice Cream Month, start the show with some of the favorites from past seasons: Roasted Strawberry Buttermilk; Sugar Free Chocolate; Dairy Free, GF Spicy Peanut Butter; Classic Chocolate (with Rocky Road mix-ins); and Tahini Chocolate Banana Soft Serve. Will this week's "freeze along", Dori Sander's No Churn Fresh Lemon Ice Cream with Candied Sesame Seeds join this prestigious line up, and, more importantly, would the world's smartest woman approve? Then, from cookie dough to cheesecake, Stefin and Andrea offer up helpful suggestions for how to safely and easily freeze a variety of desserts. Thank you for being a friend, indeed!
Thank you @brookelark, via Unsplash, for the chilled out cover picture this week!
You can read the full show notes here.
Listeners, we hope our show provides a bit of respite when you need it most. Be well, and thanks for listening!
Bake along with Stefin and Andrea in their baking Facebook group, Preheated Baking Podcast Listeners. You can find links to recipes on their baking website www.preheatedpodcast.com, or follow the hosts on Twitter and Instagram, using handle preheatedpod.
Listeners, you can always leave the hosts a voice mail at (802) 276-0788. 
Join the fun!