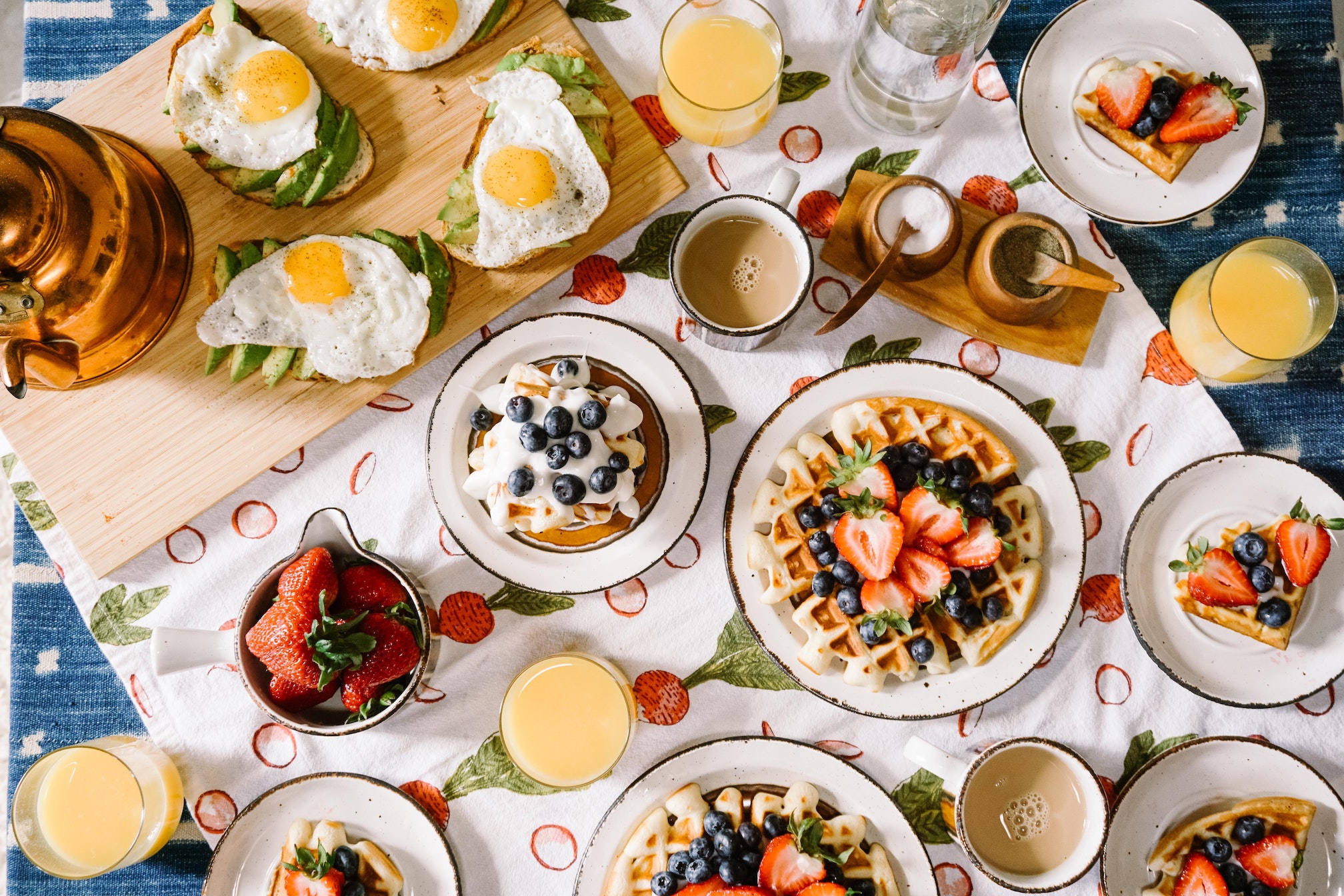 Andrea and Stefin were busy in their kitchens this summer during the August hiatus. Stefin beat the heat with multiple batches of homemade ice cream, including new favorites Cookes and Cream, and Peanut Butter Cup. Andrea became obsessed with the next-level chocolate chip cookie from New Orleans restaurant Josephine Estelle. Going "Back to Breakfast," the duo intro the month's first bake along, a Cheddar, Bacon and Caramelized Onion Quiche from Good Things Baking. Finally, is there anything your muffin tin can't do? Step into the Gadget Garage and find out!
You can read the full show notes here.
Thanks to Rachel Park @therachelstory via Unsplash for her beautiful breakfast picture this week!
Listeners, we hope our show provides a bit of respite when you need it most. Be well, and thanks for listening!
Bake along with Stefin and Andrea in their baking Facebook group, Preheated Baking Podcast Listeners. You can find links to recipes on their baking website www.preheatedpodcast.com, or follow the hosts on Instagram, @preheatedpod.
Listeners, you can always leave the hosts a voice mail at (802) 276-0788.
 
Join the fun! 
Amazon links are affiliate, meaning we earn a few cents from every purchase made through our link.