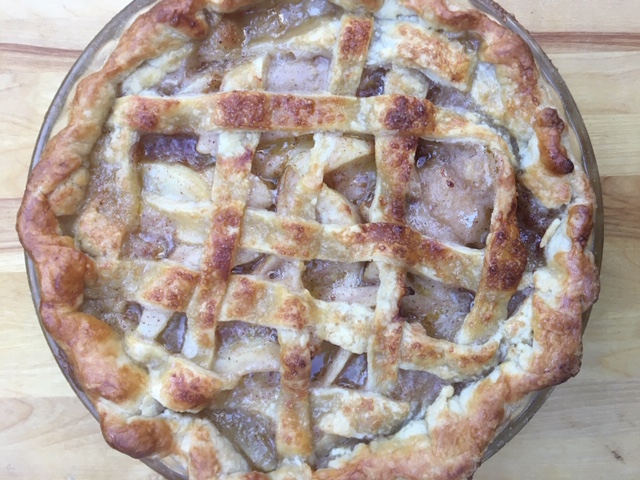 This October, Stefin and Andrea are taking a walk down memory lane, revisiting their "Greatest Hits" in the lead up to their monumental 200th episode. Andrea's up first with what is perhaps the perfect autumnal pie (it won her Third Season Blue Ribbon, after all). Then listeners take a turn at the mic, with nominations for a live audio show recorded in Stefin's kitchen, as well as a giant donut made during April 2000's Sweet and Sour Month.

You can read the full show notes here.
Listeners, we hope our show provides a bit of respite when you need it most. Be well, and thanks for listening!
Bake along with Stefin and Andrea in their baking Facebook group, Preheated Baking Podcast Listeners. You can find links to recipes on their baking website www.preheatedpodcast.com, or follow the hosts on Instagram, @preheatedpod.
Listeners, you can always leave the hosts a voice mail at (802) 276-0788.

Join the fun! 
Amazon links are affiliate, meaning we earn a few cents from every purchase made through our link.