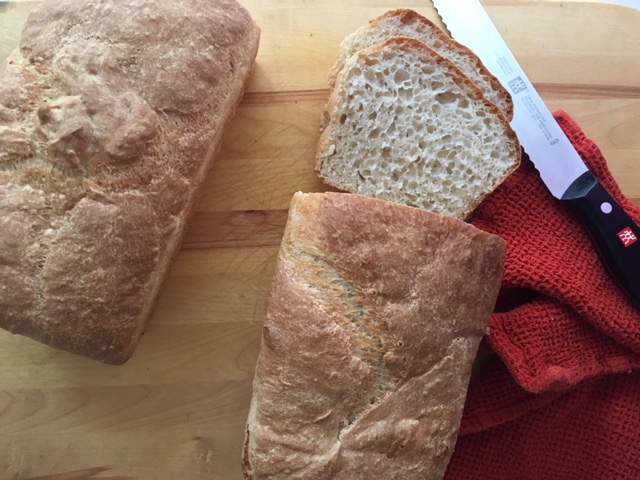 It's the second week of listener-requested bread month! But first, Andrea recaps the winners from the final Olympia Pie Fest -- ninjas, fruits of the forest, and a Cooks' Illustrated classic all took top honors. Meanwhile, Stefin admits it's difficult to forget about the recipes that don't make the cut every month, and griddles up some delicious homemade naan without setting offer her smoke detector. Then the duo dive into the listener-suggested No-Knead Peasant Bread from Alexandra's Kitchen, and agree it's an easy, delicious and versatile loaf that deserves a regular spot in listeners' ovens. Finally, the hosts introduce King Arthur Flour's Hot-Buttered Soft Pretzels (sure to make Stefin's husband happy), and discuss some magically delicious treats to try for St. Patrick's Day.
Book lovers, join us in March with our Preheated Book Club. We're reading Sourdough by Robin Sloane and we hope you'll read along with us.
You can read the Show Notes here.
Bake along with Stefin and Andrea in their baking Facebook group, Preheated. You can find links to recipes on their baking website www.preheatedpodcast.com, as well as on their Pinterest page. You can also follow the hosts on Twitter and Instagram, using handle preheatedpod. Join the fun!