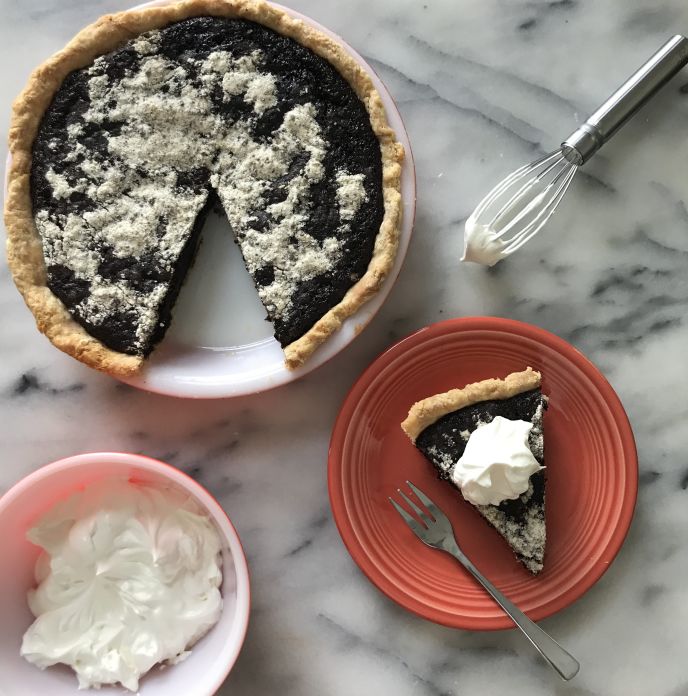 Stefin is baking at home and testing out some new flavor combinations to see what Andrea thinks. Coconut and egg? Courgette (zucchini) and lime? Let's see if some of these interesting new duos show up in future epsiodes! Alton Brown's Shoo-fly Pie was a big hit with both our hosts, with all the ingredients on hand in their pantries, an easy filling  to bake and a sure-fire blind bake crust. Stefin used sponsor Pie Provisions Pie Crust Mix wih equally impressive results (and a lot less work).
Next week's bake along is Joy the Baker's Strawberry Rhubarb Pie, and Stefin will be using fresh rhubarb, as England forces rhubarb, which is grown in the dark, and harvested by candlelight (no, we're not kidding).
The hosts wrap up this month's Pie School with talk of miniaturizing pies, a great idea when serving a crowd, or when trying to cut back on your own serving sizes. Congratulations! You've graduated Pie School.
You can read the Show Notes here.
Bake along with Stefin and Andrea in their baking Facebook group, Preheated. You can find links to recipes on their baking website www.preheatedpodcast.com, as well as on their Pinterest page. You can also follow the hosts on Twitter and Instagram, using handle preheatedpod. Join the fun!